About us
We have more than 20 years of experience in the engineering industry, in the field of precise mechanics; our company was established in 1994.
We specialize in serial production of various fine and precise rotary parts up to the maximum diameter of 44 mm. Our customers are Czech and foreign companies, as we provide reliable services and our products are precise, our customer portfolio is very stable.

We provide high quality standards and we obtained the ČSN EN ISO 9001:2015 quality management system certificate.
We are currently employing 42 qualified and knowledgeable craftsmen, most of them with long-term experience in machinery industry. We machine metal and various plastics on Manurhin and Haas CNC turning centres (lathes) and conventional lathes.
You can find examples of our products and machinery in the sections Production and Manufacturing Equipment.
If you are interested in cooperation, please contact us with your requirements and questions. We will be glad to answer you and provide you with a custom-made solution.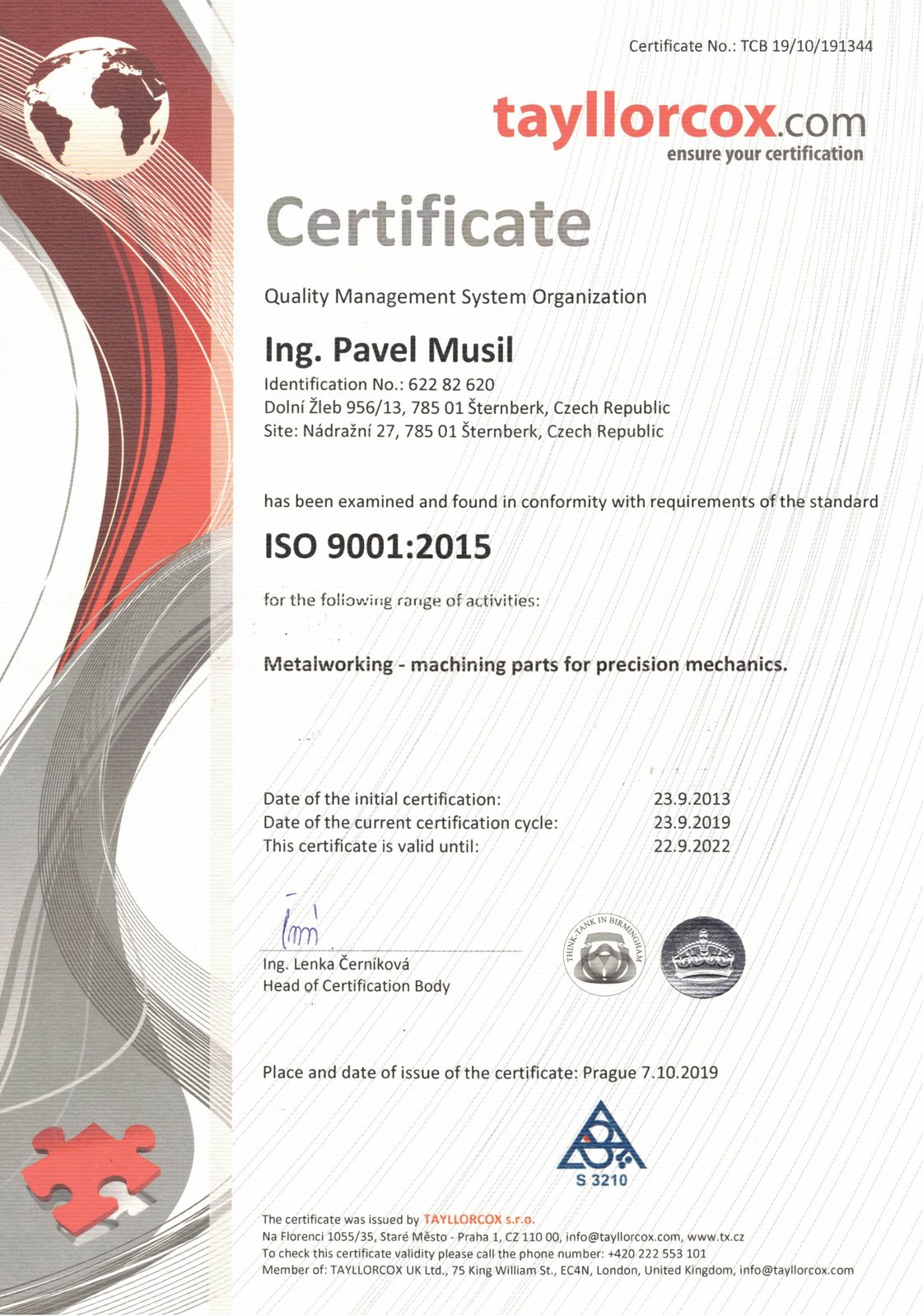 Certifikát ISO 9001:2015 ENG.jpg